Product Introduction - 1-Inch 360 Edition
Names of Parts
*The number of parts vary in different ONE RS Editions. Please refer to the packing list of your purchased Edition.
Core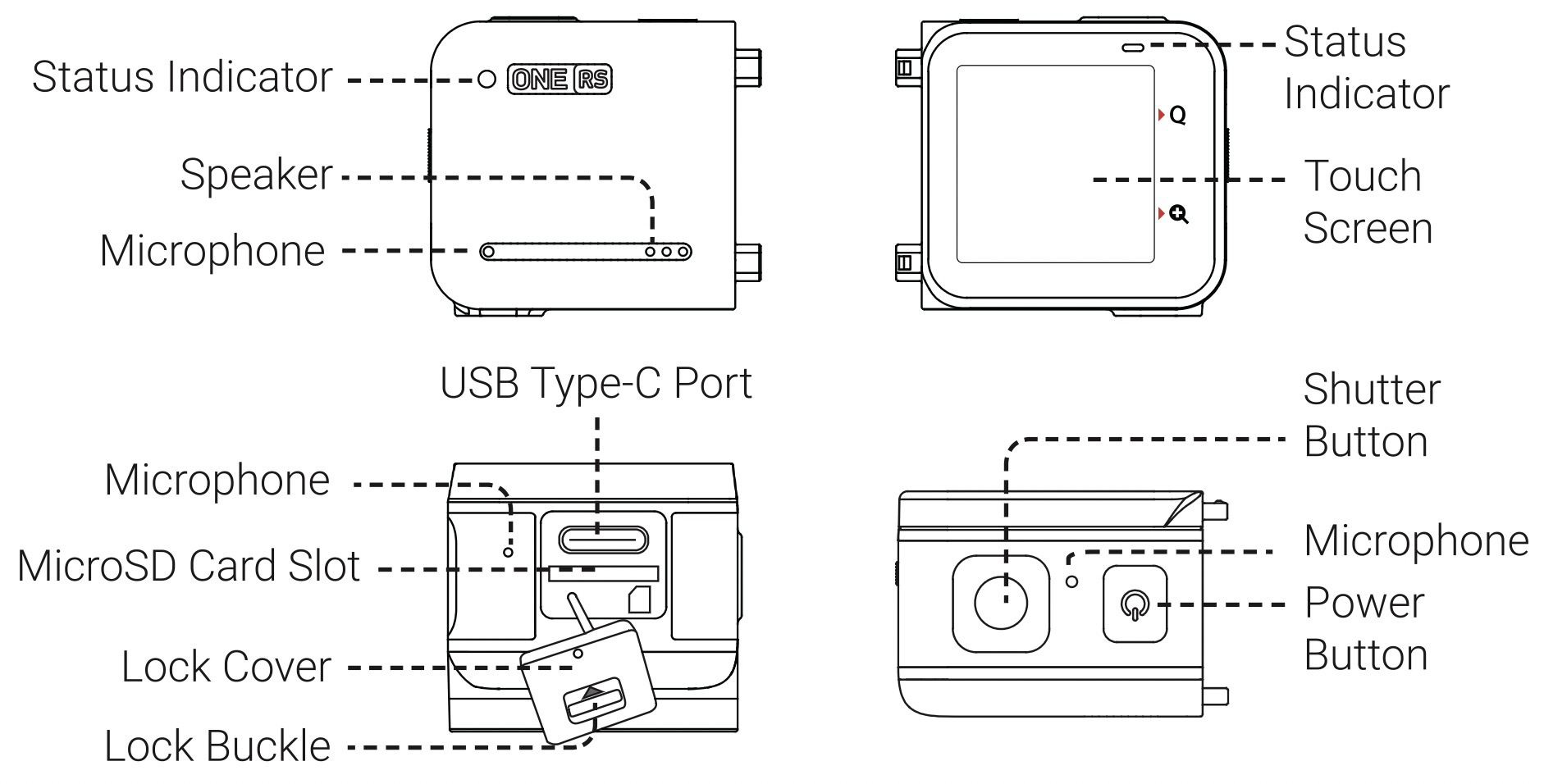 1-Inch 360 Lens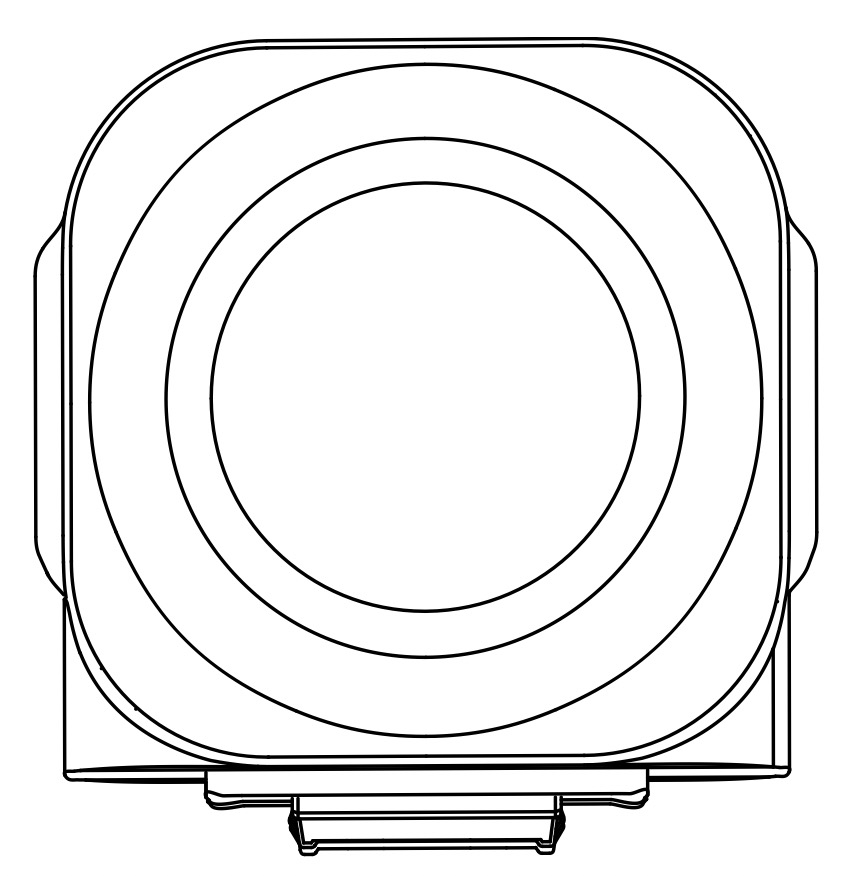 Vertical Battery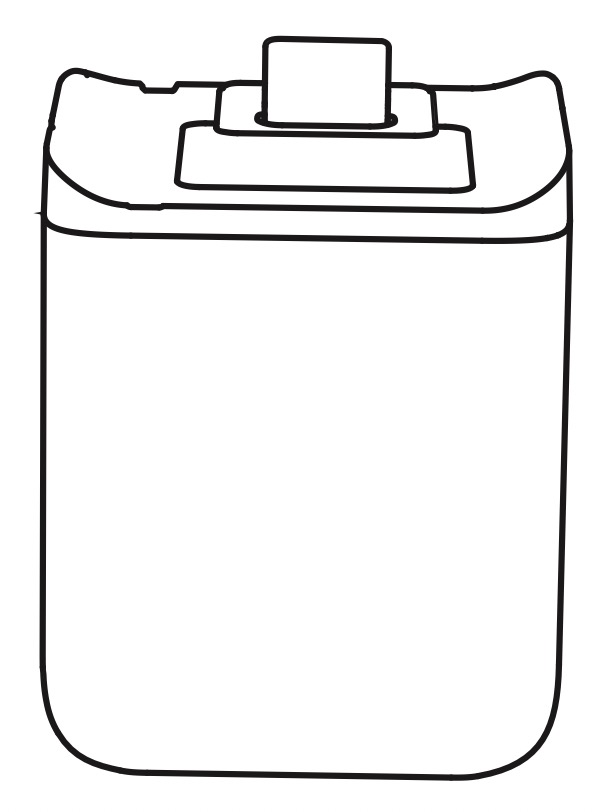 Camera Assembly

Ensure the battery has been assembled properly. Please connect the included charge cable to ONE RS in case of low or depleted battery. Note: Please use a 5V/2A power adapter to charge your ONE RS; When disconnected from the core, the battery can only be charged with a USB-A to USB-C cable.
Note: Please use exFAT Format MicroSD cards of speed classes UHS-I and V30 to ensure normal recording. The maximum supported storage space is 1TB. For specific info on supported MicroSD card models, see here.
Please click here to contact us for further support.