Bullet Time
Slow-mo Bullet Time shots turn heads like nothing else. ONE R's advanced stitching algorithms blend images from both of the Dual-Lens 360 Mod's fisheye lenses into one seamless shot that stays trained on the center of motion.
*Note: This feature is only available with the Dual-Lens 360 Mod.
Settings
Press the power buttom to power on ONE R.
Tap the lower left corner to switch to Bullet Time mode.
Swipe left in the shooting face to adjust explosure parameters
Shooting
Insert ONE R into the Mounting Bracket and attach to the Invisible Selfie Stick using the 1/4" Invisible Selfie Stick Adapter. Use the Bullet Time Handle for an even better effect.
After setting Bullet Time parameters, press the shutter button to start recording.
Swing the selfie stick overhead in a level and smooth circular motion. Keep your body vertical to the ground and the selfie stick parallel to the ground for the best effect.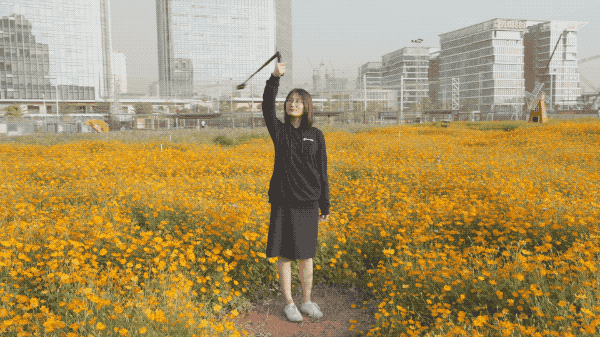 Editing
Connect ONE R to your phone using the Insta360 App. How to connect it?
Open your app album, and select the files that you want to edit.
Tap the edit icon, then "Speed". Select your desired speed and tap "✓" on the top right corner to save.
Take your Bullet Time videos to the next level in the Insta360 App's "Shot Lab". To use this effect, shoot 6 or more Bullet Time clips in different locations, ideally in a similar body position. Then enter the app, tap "Stories", then "Shot Lab" and select the "Bullet Time Mix" template. The Shot Lab will then automatically edit your clips together for an epic compilation!
Please click here to contact us for further support.