Touch Screen
The main touch screen page displays the following information about modes and settings: (Displayed settings will vary depending on the mode)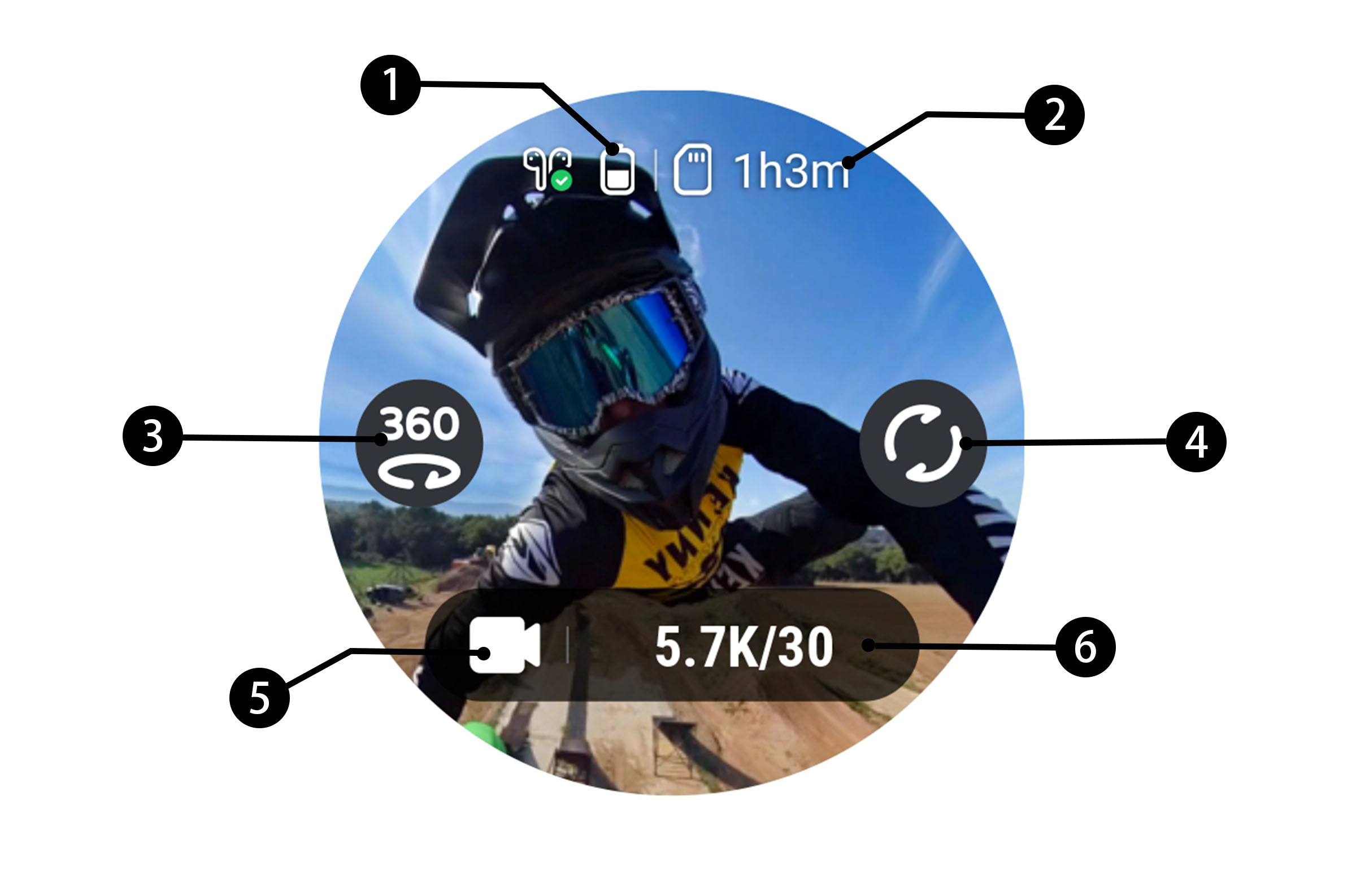 Battery status
Number of captured files or video duration that can be saved in the remaining memory space
Switch lens mode: 360, Steady Cam, InstaPano (only available in photo mode)
Switch front and rear lens
Shooting mode
Adjust resolution & FPS
Shortcut Menu

Using the Touch Screen
Swipe up
Enter the shooting mode menu. You can choose between Photo, Video and Timelapse mode.
Swipe left
Enter the shooting parameters menu to adjust: file type, exposure mode (ISO Priority, Shutter Priority, Manual, Auto or Isolated), exposure compensation, shutter speed, white balance, FOV and color settings.
Swipe right
Access the media library. Swipe up to scroll through your most recent shots. Click the album icon at the top of the screen to browse all.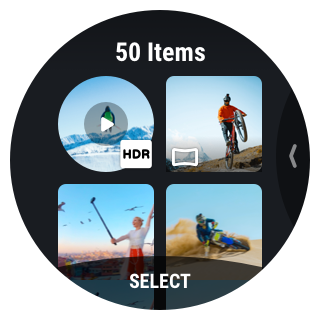 Swipe down
Enter the shortcut menu to adjust: screen brightness, screen lock, Wi-Fi, LED, AirPods, voice control, basic settings, wind reduction and QuickCapture.
Please click here to contact us for further support.